Wirecast
Enhanced your live production & streaming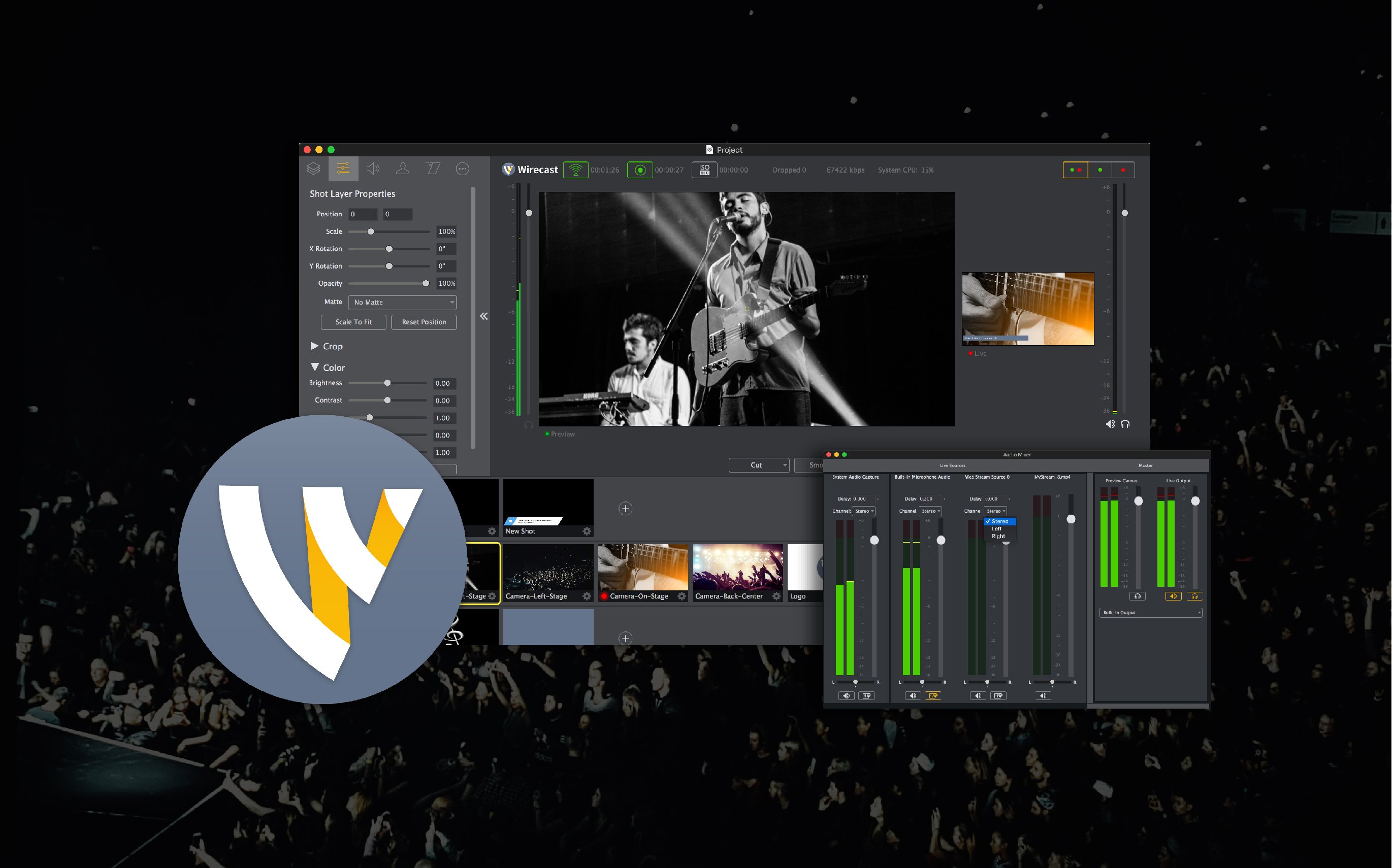 No matter the scale of your production, whether you are streaming from your home office or from the main stage of a sold-out music festival, Wirecast lets you share your passions with the world – live.
Capture
Your studio has been waiting for Wirecast.
Just plug in your cameras and microphones, and bring in your videos and graphics. Wirecast can handle it all.
Produce
Make your streams look like TV.
 Our professional production features and intuitive and flexible UI make your broadcast look exactly how you've always imagined.
Stream
Really, really, ridiculously good live encoding.
 Stream to wherever your audience is, knowing that Wirecast's encoding will make your video look as good as the production you're putting on.
Showing all 3 results